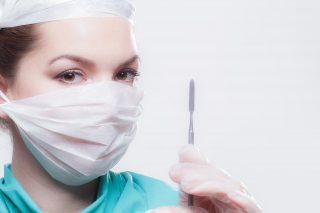 SURGERY
Sarkandaugava Outpatient Health Care Center
The operating rooms are equipped with top – quality apparatus, surgical procedures are performed by certified, known in Latvia medical officers. The advanced medical equipment available at disposal of the LJMC specialists enables to perform all therapeutic procedures a quick as possible, thereby reducing the patient rehabilitation time and enabling to return to everyday life and work as soon as possible.
Mostly, the surgical procedures are performed by applying minimally invasive, endoscopic and laparoscopic methods, also applying the conventional approach.
Surgical procedure cost does not include:
Anesthesia and intensive care services;
Bed-day charge (according to the medical officer's consultation, fixed fee for the time necessary to spend additionally in the hospital);
Extra charge for endoprosthesis, implants, medication and other medical devices.